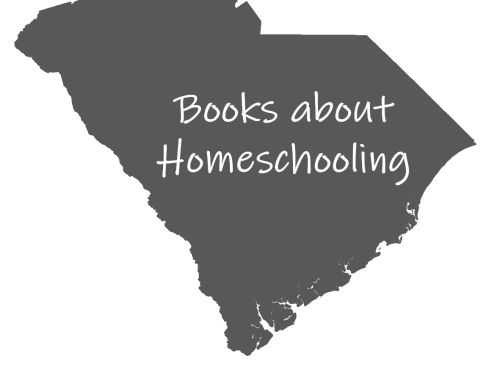 When we first started homeschooling back when my oldest son was in kindergarten, our day looked more like school at home than homeschool. We had a pile of curriculum and would sit down at the desk in the bedroom or at the kitchen table and work our way through lessons while baby brother sat in his high chair playing with some toys. Day after day our routine became boring quick, we tried switching curriculums, bringing our schoolwork outside on the patio but we were still bored. I decided to start researching some books on homeschooling and requested numerous from my local library.
As I read through these homeschooling books, I realized that what I was doing prior to my son starting kindergarten was actually homeschooling.  Prior to officially legally homeschooling, we would go in our playroom together and do puzzles, work on colors, counting, the alphabet, watch educational shows such as Wild Kratts and Super Why! but being a former teacher and administrator- that was not how kindergarten at school looked.  Kindergarten students had structured lessons and circle time. They sat at their desk to do math out of the textbook. So, I thought that was what we SHOULD do, but reality was, that is not what we HAD to do.  We could just continue the routine we were doing prior to August, so we did. We put our curriculum aside and we did more of an unstructured learning routine.  While we went through the homeschool year, I read every homeschool book I could get my hands on.  My son was thriving and loving our routine, but the former teacher and administrator in me kept second guessing what we were doing.  It took me a good year and a lot of homeschooling books to finally let the teacher/administrator mindset go.  The first year of homeschooling for a lot of families is stressful, looks more like public school at home, is very structured, and routine but sometimes after a little trial and error, they start to change that routine and become more laxed. They start doing more interest based learning, adding more field trips, sign up for a co-op, they start really homeschooling. 
I wanted to share our homeschool journey and some of the books I read during that first year that really made an impression on me and helped change my view of homeschooling:
I also watched the documentary Class Dismissed which is available on Amazon Prime. It follows a family's journey from withdrawing from public school to do homeschooling, but their homeschooling looks more like public school at home. They did that until they decided to let the children pursue their interest and learn what they wanted to learn.
---
Subscribe to future blog posts
---